Learn About Mark Requena: A Talented Photographer In Chatham
Mark Requena is an experienced photographer in Chatham offering exceptional photography services throughout Chatham and surrounding areas. As a highly skilled photographer who has provided countless photoshoots in Chatham, Mark brings extensive experience as a photographer to each photo-session that he embarks upon, and it shows! (take a look at Mark's Chatham portfolio here).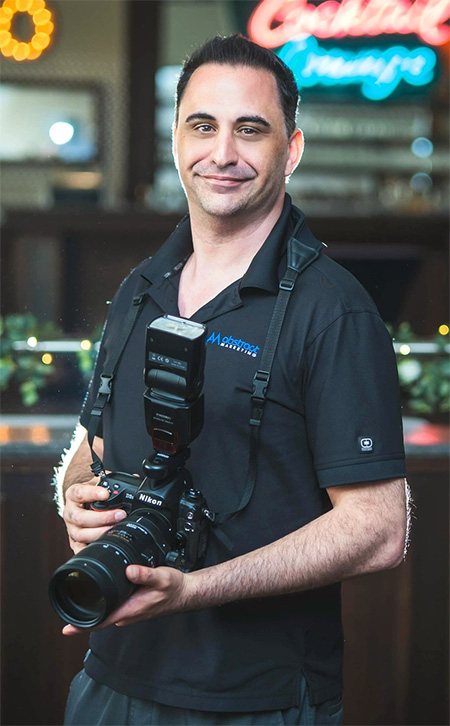 If you wish to book Mark as your photographer in Chatham or beyond, please feel free to contact Mark to discuss your needs. Or, read on and learn about why Mark Requena is an in-demand photographer in Chatham.
Well Connected
Mark Requena is deeply connected within the Chatham photography community and understands the local nuances that make a photo truly special! Mark's keen eye for detail and ability to capture the perfect photos allows him to capture laughter-filled family gatherings to the heartfelt exchange of vows, as well as commercial photography and portrait photography with ease.
An Experienced Chatham Photographer
Weather you need a photographer in Chatham to capture a memorable family photoshoot, a dreamy wedding ceremony, or you are looking to showcase your business, event or staff members with captivating commercial photography, Mark Requena is a Chatham photographer who has the skills and creativity to bring your photographic visions to life!
Past Photography Captured In Chatham
Explore Mark's captivating portfolio of photos taken in Chatham:
What Makes Mark A Great Photographer Choice In Chatham?
1) Continuous Learning And Improvement
The photography industry is constantly evolving, Mark is always eager to learn and improve his skills as a Chatham photographer and stays updated with the latest techniques, trends, and photography equipment to ensure that his craft is always improving.
2) Artistic Photography Vision
As well as keeping up with the times, Mark Requena has a unique artistic vision. Mark has a very keen eye for detail and interesting subject matter, composition, color and mood and uses this awareness to translate his vision into captivating photographs.
3) Being Personable
Able to make his subjects feel comfortable, Mark directs his clients with confidence and care in order to capture the most relaxed and genuine expressions.
4) Knowledge Of The Chatham Area
As a photographer in Chatham Mark is knowledgeable when it comes to Chatham's unique features, landscapes, and attractions. This allows Mark to present the best locations in Chatham so that he can work with the best backgrounds and scenery possible.
5) Creativity & Experience
Avoid settling for a basic / inexperienced photographer in Chatham, let Mark Requena produce lend you his creativity and create the extraordinary photography results that will set you apart!
Contact Mark Today
Experience an unparalleled level of professionalism, creativity, and dedication, reach out by calling (519) 350-1807 to discuss your photography needs with a seasoned photographer in Chatham today, or reach Mark by e-mail.