Let's Photograph Your Windsor Wedding With High-End Photography!
View Past Wedding Photographs | View My Windsor Wedding Photographer Packages
With more than fifteen years of experience as a wedding photographer in Windsor, I am a seasoned wedding photographer, providing exceptional wedding photography in Windsor Essex and the surrounding areas. I am truly excited to photograph your Windsor wedding in stunning detail and work especially hard for my clients.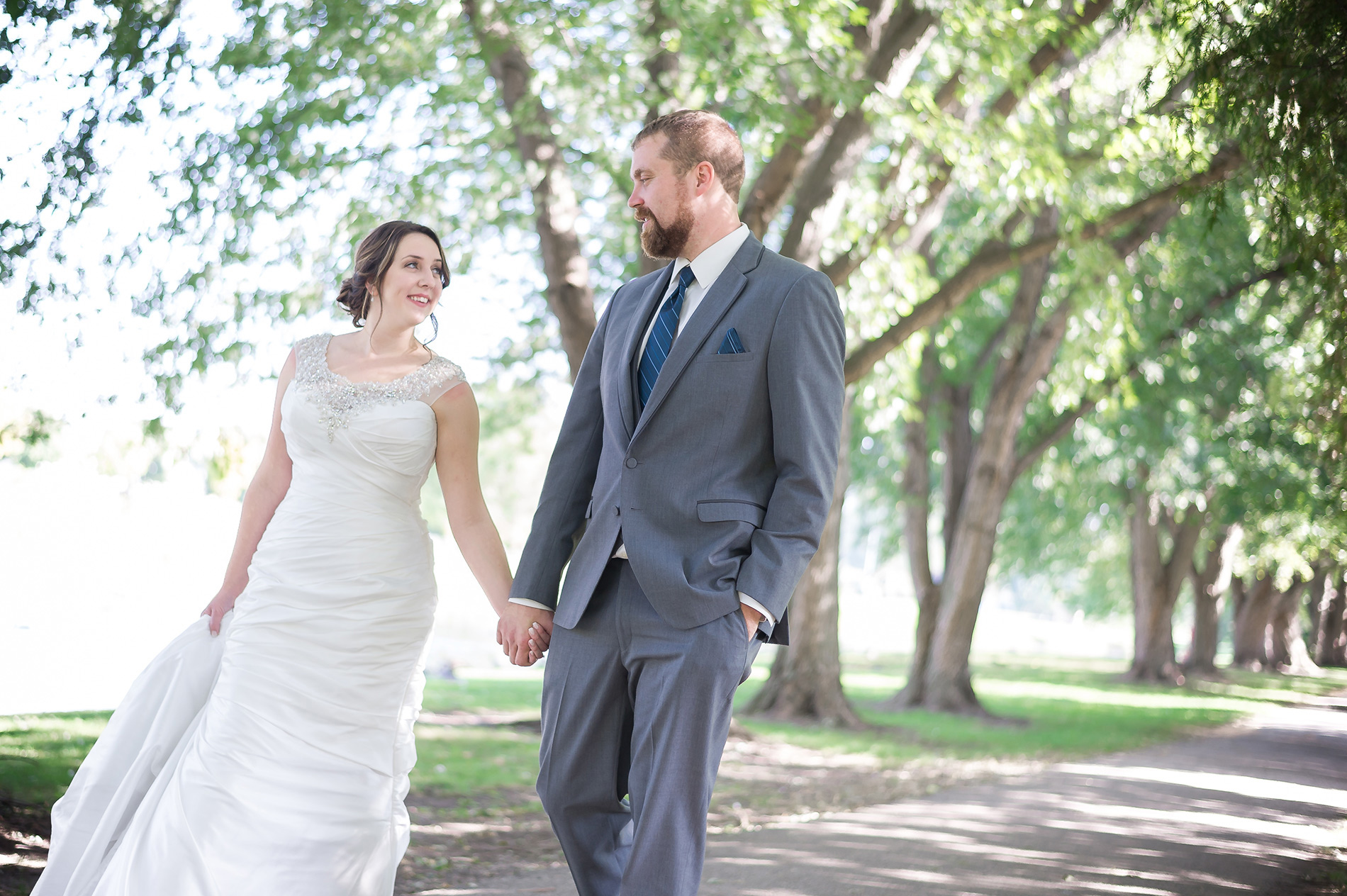 What To Expect from your Windsor Wedding Consultation?
Firstly, we'll meet to discuss your Windsor wedding and your photography expectations to ensure we are on the same page. I am happy to visit your location, in Windsor or beyond, so that we can put a rough plan together, and work on a photography contract for your wedding day. I plan and schedule your Windsor wedding photography simply, to ensure that your wedding unfolds comfortably, without a hitch. Your wedding photography schedule will detail each event that will be taking place throughout your wedding day, locations, telephone numbers, and any photography requirements that you have for your Windsor wedding so that everything is covered and agreed upon.
We'll then set a secondary meeting that will take place closer to your wedding date (about two weeks prior to the date of your Windsor wedding) where we'll sit down together to confirm that your wedding day schedule flows perfectly with our photography schedule.. and we're all set for your big day!
How Your Windsor Wedding Photography Will Take Place…
No two weddings are alike, but here's a rough plan that unfolds, for a typical day of wedding photography in Windsor. For most of your wedding day you can expect me to work around you quietly, capturing moments candidly. I begin by photographing the details, the wedding rings, flower arrangements, gifts, your jewelry the wedding party getting ready, and posed photographs of you with your family and the wedding party once you are dressed and ready. I also look to photograph beautiful portraits of the bride, groom and the wedding party. Having photographed many weddings in Windsor, Ontario – you're in experienced hands!
Photographing your Windsor Wedding Ceremony
Windsor, Ontario is home to a large number of beautiful wedding ceremony locations! if you are still seeking the perfect wedding ceremony location, please take a look a my recommended wedding venues at the bottom of this page. Before your wedding ceremony begins, I arrive about 30 minutes before your wedding ceremony start time to photograph your guests arriving, the groom as he waits patiently in the isle, the ceremony location itself (exterior and interior) and candid photographs of your guests, loved ones, and the wedding party as they make their entrance. I photograph the ceremony from all angles, and all of the ceremony events are photographed including the exchange of wedding rings, the first kiss, your family members as they watch your wedding unfold, so that your wedding ceremony photographs will tell the perfect story of your Windsor wedding!
Group shot photographs: Family & Wedding Party Included!
Once your wedding ceremony has ended, we move on to photograph group shots of the wedding party, and your family member. Usually we head to another location in Windsor, but sometimes the wedding ceremony location lends itself well for these photographs. All of the group shots that we'll be photographing are written out and listed prior to the date of your Windsor wedding, so that we can photograph them in an order that makes the best sense, and is the least taxing on older family members. We then capture a number of photographs of the wedding party, including portraits, and group shots of the guys, and girls, having fun together in various poses.
Posed Photographs after The Ceremony Has Finished
Once we have taken care of the group shots and wedding party photos, we  move on to your posed photographs, where we use the location as a backdrop to capture some jaw dropping, beautiful photographs. I am happy to discuss poses, to emulate poses that you have in mind, or you can let me work my magic and pose you comfortably, and naturally.
Photographing Your Windsor Wedding Reception
We then head to the wedding reception, your entrance to the reception is photographed, and the wedding reception is photographed in detail. I photograph your first dance in a simple, yet dramatic manner, with 'flash backlighting' that adds beautiful lighting behind and around you, for a glamorous high-end look. I slow down for dinner time, and then move on to photographing speeches, and all of the reactions and cheering take takes place around them (friends and family, and wedding party too). I aim to be as thorough as possible, constantly seeking out moments of your friends and family enjoying themselves, and photographing these little moments in an instant. I photograph all of the key wedding reception moments, from your cake cutting, bouquet toss and more, including your guests dancing the night away.
If your Windsor wedding photography continues until dark, we'll head outside before I finish up, to capture a beautiful night shot, depending on wedding photography package that you have chosen, and any other group shots that you might wish to include.
Windsor Wedding Photography With A Difference
I am confident that your Windsor wedding photography will look exceptional, and in order to make you happy with the finished photography results, upon request I can edit your wedding photographs to an advanced level that allows me to remove blemishes, oily skin, and fine lines so that you can feel relaxed and confident with the results. My airbrushing is soft, and natural looking, so that viewers will not be able to tell that your wedding photographs have been edited.
Book Mark Requena As Your Windsor Wedding Photographer
If you like what you see, and appreciate my attention to detail, let's meet to run over your photography needs for your Windsor wedding. Start by contacting me to confirm that I am available for your Windsor wedding date. You can also take a look at my Windsor wedding photography packages here.
The Best Wedding Venues In Windsor
The following Windsor wedding venues provide the perfect setting for your wedding to take place, they are also great for us wedding photographers!
Windsor Wedding Venues To Consider: