View My Wedding Photography Portfolio | LaSalle Wedding Photographer Packages
A Seasoned Wedding Photographer For LaSalle, Ontario
As a highly regarded wedding photographer serving clients in LaSalle, Ontario, my focus is always to deliver exceptional and all-encompassing wedding photography within LaSalle and beyond. My extensive experience in photographing weddings in LaSalle and the nearby regions equips me with the expertise and insight to preserve the essence of your momentous day through stunning and vibrant photographs. Unlike traditional wedding photography methods that often lead to stiff and uncomfortable poses, my approach focusing upon photographing candid moments that beautifully portray the genuine emotions exchanged between you and your beloved guests. By doing so, I craft a visual narrative that truly reflects the love and happiness that was shared at your LaSalle wedding.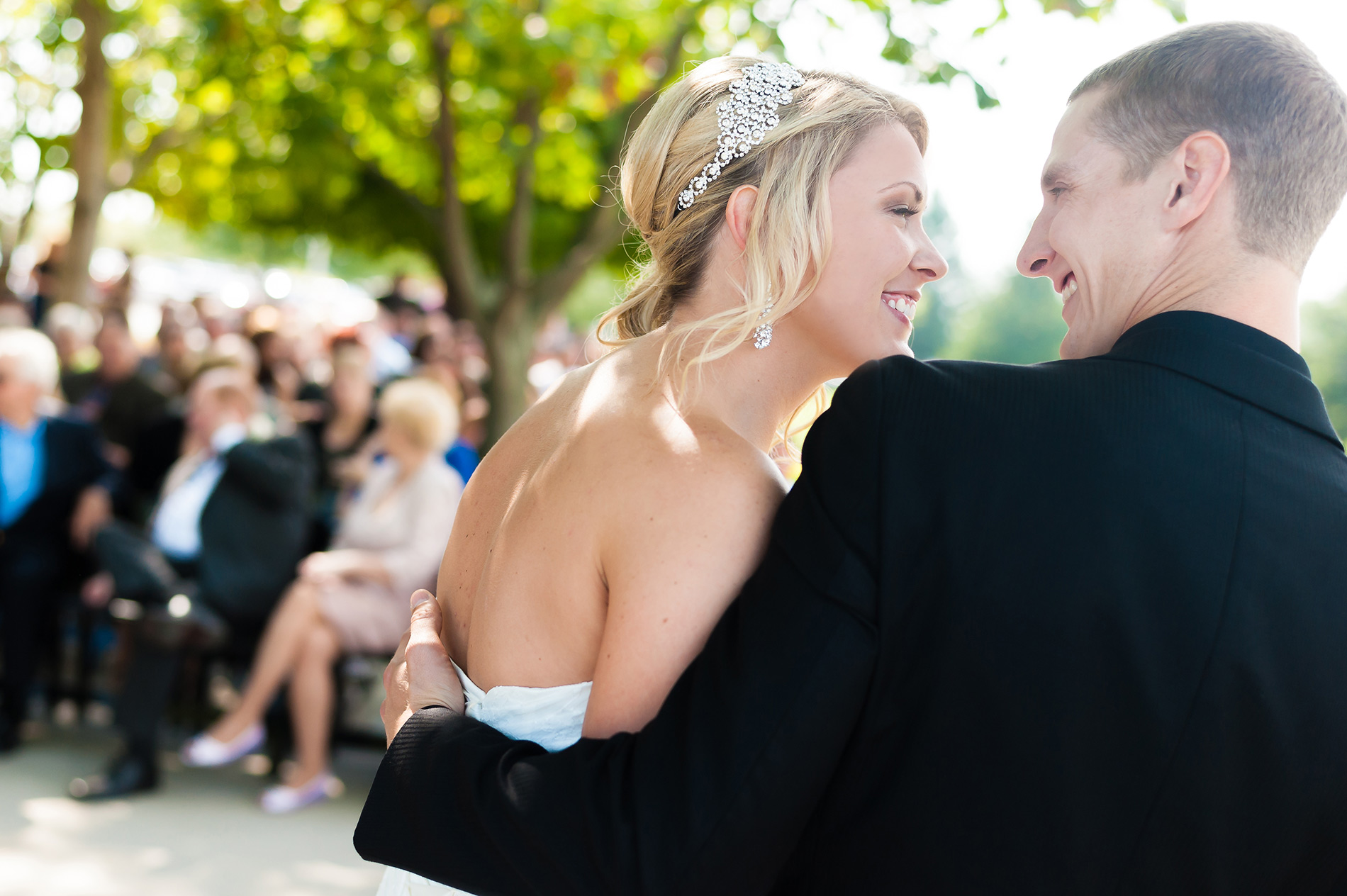 Throughout my journey as a LaSalle wedding photographer, I have honed the skill of effortlessly posing couples in a natural and genuine manner I take great care in capturing every intricate detail that epitomizes your LaSalle wedding as an incomparable celebration of love.
Wedding Photography Consultations In LaSalle
In order to make discussing your LaSalle wedding photography as convenient as possible, I offer flexible meeting options. You have the freedom to decide whether you'd like to meet at my office or at a location of your preference within LaSalle or a nearby town (I am more than willing to accommodate your choice). Feel free to get in touch with me to schedule a meeting where we can discuss all your LaSalle Wedding Photography requirements.
What Makes Me An Excellent Option For Photographing Your LaSalle Wedding?
Being a LaSalle wedding photographer makes me happy! – I take great pleasure in photographing the tender moments that my couples share. Making a career from my wedding photography has been a fulfilling decision, and I pour my heart into every wedding that I have the honor of photographing. I am meticulous in my planning process. Rest assured that your wedding photos will be thoughtfully organized, alleviating any unnecessary stress on your part.
In addition to photographing your LaSalle wedding, I also offer subtle airbrushing to enhance the final images. With care and skill, I delicately remove any skin oiliness, acne, wrinkles, or blemishes, ensuring that your wedding photographs are flawless and truly remarkable.
The Wedding Ceremony Photos
At the core of your LaSalle wedding lies the wedding ceremony, which serves as the central focus of our meticulous planning. From the arrival of the guests to the groom's eager anticipation as he awaits his loved one in the aisle, the bride's graceful entrance, the exchange of vows & more! I effortlessly and artfully photograph the essence of your LaSalle wedding ceremony in great detail.
Your Wedding Reception Photos In LaSalle
Throughout the LaSalle wedding reception, you can expect an abundance of candid photographs, as I seek to authentically document the genuine emotions and connections that take place. From the captivating first dance that exudes pure enchantment to the heartfelt speeches that stir the emotions of your loved ones, I am dedicated to photographing the candid essence of your wedding ceremony.
What Photography Package Should You Choose?
Whether you desire a brief and focused '6-hour' photography coverage or a comprehensive full-day package (10 hours or more), I am committed to working hard for all of my LaSalle clients. My LaSalle wedding photography packages are flexible, take a look at my wedding packages for LaSalle here.
Contact Me To Inquire About Your Wedding Date
Reach out to me and confirm my availability for your wedding date in LaSalle. I'm excited to hear from you and always do my best to be available for your up-coming wedding date.
Have You Secured Your Lasalle Wedding Venue?
These LaSalle venues promise to be the perfect backdrop for your wedding ceremony, and also provide exceptional opportunities to create timeless photographs of your LaSalle Wedding: