View Wedding Photography Portfolio | Photo Packages For Amherstburg
Capture Your Amherstburg Wedding In Beautiful Photographs
Committed to providing wedding photography in Amherstburg and nearby areas, I am a seasoned professional with over fifteen years of experience as an Amherstburg wedding photographer. I am thrilled about the possibilities of documenting your Amherstburg wedding, I go the extra mile for all of the weddings that I photograph in Amherstburg and beyond!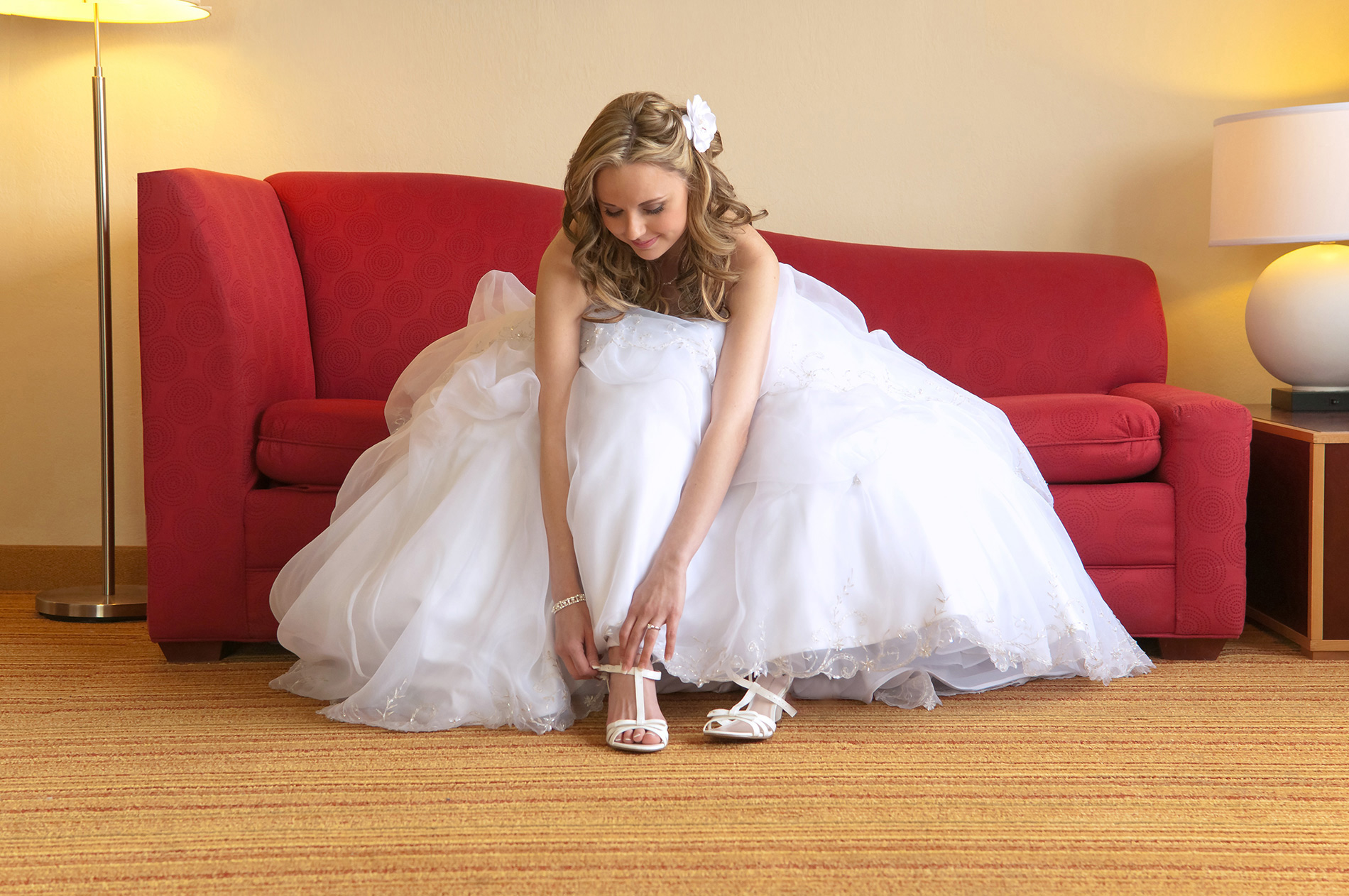 Amherstburg Wedding Photography Meetings
Take a look at my wedding portfolio. You can also view my wedding packages for Amherstburg here. If my wedding photography packages fit your budget, contact me to set up a free wedding consultation where we will sit down together and discuss your wedding photography needs. I take pride in planning and scheduling all of my Amerherstburg weddings within a simple yet comfortable photography timeline.
Your photography timeline will include locations, times, addresses, telephone numbers, and a listing of family group shots are established, as well as all of the other happenings that take place during your wedding day. By planning, we can take some of the weight off of you both, and make sure that all timings are scheduled so that your wedding day will run smoothly with nothing missed. A second meeting will also be scheduled closer to your wedding date (around two weeks ahead), where we will ensure that your wedding photography timeline is in good order, and that nothing has changed prior to your wedding day.
A General Outline For A Typical Day Of Photography Pn Amherstburg
NOTE: The information below provides a good insight into my wedding photography service for Amherstburg, however, it is quite lengthy! you are welcome to contact me to confirm my availability for your wedding date (if you would like to cut to the chase!).
What To Expect From Your Amherstburg Wedding Photographer
Throughout most of your wedding day, I shoot discreetly, photographing all of the candid moments that unfold around you. My wedding photography usually begins with photographing the intricate details of your Amherstburg wedding, from beautiful ring photographs, and shots of the floral arrangements, to gifts, shoes, cufflinks, jewelry, and more, I photograph the pre-wedding preparations including posed photographs of you with your family and the wedding party. I also focus on photographing portraits of the bride, groom, and the wedding party. Given my extensive experience as an Amherstburg wedding photographer, you can trust that you are in capable hands!
Photographing Your Amherstburg Wedding Ceremony
Amherstburg boasts several captivating wedding ceremony venues! Should you still be scouting for the ideal ceremony location, I invite you to review my recommended wedding venues at the bottom of this page. Arriving roughly 30 minutes prior to the wedding ceremony, I capture your guests' arrivals, the groom's expectant wait in the aisle, the ceremony location itself (both exterior and interior), and candid snapshots of all attendees, loved ones and the wedding party's entrance. I photograph the wedding ceremony from various angles, capturing all of the key moments such as ring exchanges, the inaugural kiss, and the emotional expressions of your family as they witness your union.
Group Portraits: Bride, Groom, Family & Wedding Party!
After the ceremony, we transition smoothly into capturing group shots of the wedding party and your family members. While we often relocate to another Amherstburg locale, often the wedding ceremony venue proves an ideal backdrop for capturing these group shot photographs. With a complete list of group shot photographs that we have prearranged prior to your Amherstburg wedding photography taking place, we work through all of the required family group shot photographs, and wedding party combinations, and then move on to the well-posed photographs with you and your newly-wed partner!
Posed Photographs After The Wedding Ceremony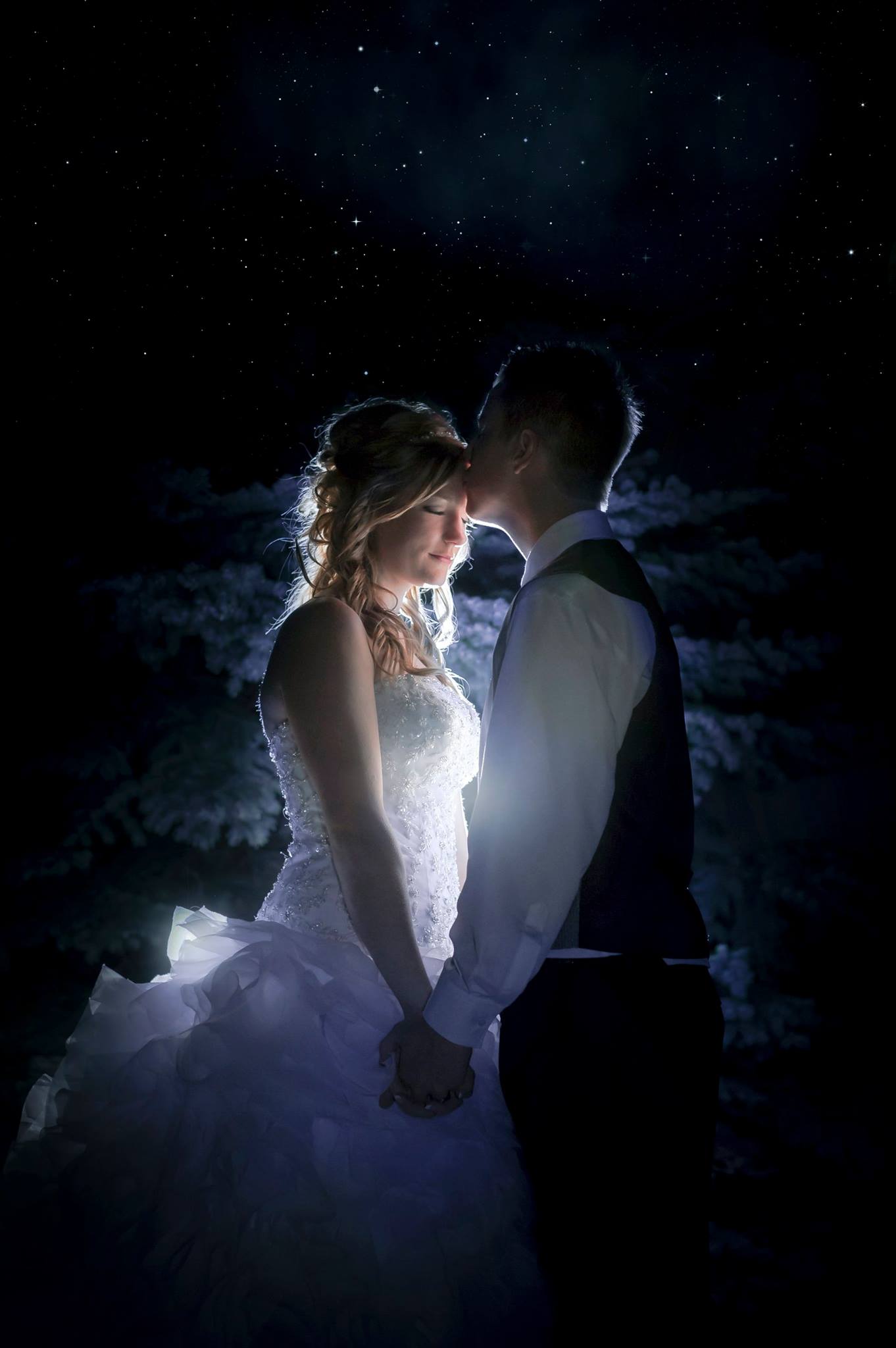 I pose all of my newly-wed couples naturally so that my couples do not appear to be staged in awkward or uncomfortable poses. My goal is to make you feel comfortable and at ease as I arrange you simply. With so many beautiful locations in Amherstburg, I am confident that your wedding photographs will turn out beautifully. Take a look at my wedding portfolio here to see lots of my go-to poses. I am happy to work with you on any poses or wedding photographs that you like, to ensure that you are happy with your results.
Your Amherstburg Wedding Reception Photographs
I photograph you both as you make your entrance into your Amherstburg wedding reception, and meticulously capture all of the happenings that take place throughout the wedding reception. The first dance is immortalized with a tasteful touch of drama, utilizing 'flash backlighting' to create a glamorous and high-end look (think beautiful lighting in the background that will set you apart from the background). I capture lots of candid photographs during the wedding reception so that you can look back upon your loved ones, friends, and family having a great time, and reacting to the happenings of the night. Should your Amherstburg wedding photography run late into the evening, as long as it is dark, we venture outdoors briefly for a captivating night-time photo to end your evening.
Airbrushing & Photo-Retouching Provided
Included with all of my wedding photography packages, I can effectively remove imperfections, oily complexions, fine lines, and wrinkles, with subtlety in mind. The airbrushing technique I employ ensures a subtle, natural finish, rendering your wedding images flawless, without any discernible traces of editing.
Secure Mark Requena as Your Amherstburg Wedding Photographer
If my approach resonates with you and you value my attention to detail, connect with me to confirm my availability as your Amherstburg wedding photographer.
Stunning Amherstburg Wedding Venues
Find a list of Amherstburg wedding venues below, each offering the perfect setting for your Amherstburg wedding ceremony, and wedding reception. These wedding venues are hand-picked, as they offer prime opportunities for us wedding photographers!
Contact me to confirm my availability for your wedding date.